Canadian tax preparation for international students
Online tax preparation solution for non-resident students & scholars in Canada
Tax return from $69.95
Get your tax forms securely online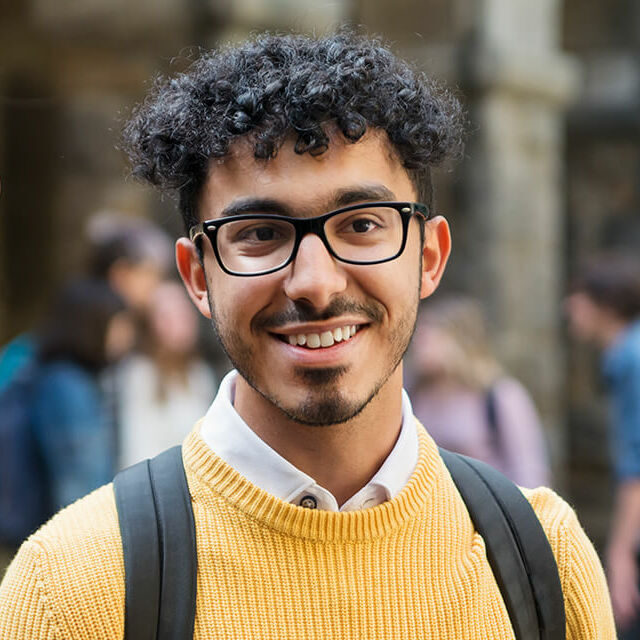 What does Sprintax Canada do for international students?
Sprintax Canada makes
non-resident tax preparation easy for international students.
If you are an international student in Canada, on a scholarship, working on or off-campus, or receiving income from another Canadian source, you may have to file a tax return.
Sprintax Canada can help you to:
Prepare your Canadian tax documents easily online
Maximise your tax refund
Determine your tax residency status
How Sprintax Canada tax preparation works
Your Canadian tax preparation in a few simple steps
1
Create an account with Sprintax Canada
2
Answer a few simple questions
3
Sprintax checks deductions and expenses
4
Sprintax prepares the tax form
5
Print forms and send to tax authorities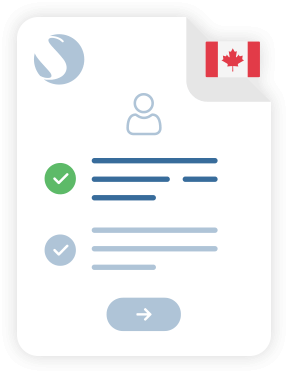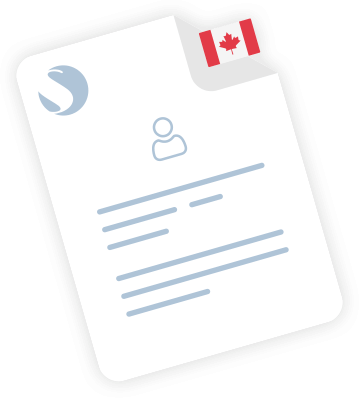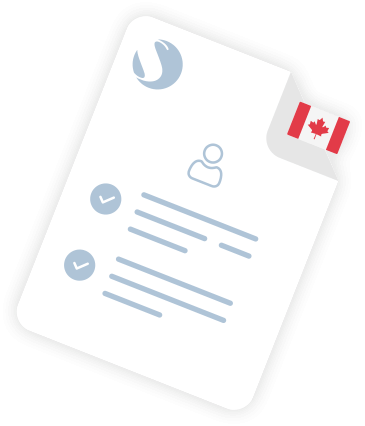 We are here to help!
Got questions?
Our Live Chat team is available 24/7 to answer any of your tax questions
Frequently asked questions
As an international student in Canada, you must file a tax return if you have a tax liability. Even if you do not have a tax liability, by filing your tax return you can claim your tax refund.
Self-prep means that our software will prepare all of your tax documents for you!
All you have to do is complete our easy online questionnaire, download and print your tax documents, and mail them to the CRA.
If you have overpaid tax while working in Canada, or you are entitled to claim benefits, you may be due a tax refund.
Many international students and scholars are entitled to claim tax back every year.
The easiest way to claim your tax refund is to prepare your tax documents with Sprintax Canada.
You'll need to pay the outstanding amount to the tax office before the filing deadline. The annual deadline for paying your taxes is typically the 30 April.
You can pay by check, bank transfer, or use your credit or debit card.
You can prepare a payment voucher, and mail it to the CRA with a check, or money order if you choose this payment method. Sprintax Canada will provide the filled-out form for you. You will find detailed information about the method you have chosen in your instructions.
A T2202 Form is issued to all students who paid tuition fees for courses that are eligible to be claimed on an income tax return.
The form details the maximum student tax deductions for tuition, education, and textbook amounts.
Yes, you can prepare your tax return online with Sprintax Canada by following these simple steps:
Step 1
Create an account (or log in if you've already created an account).
Step 2
Complete our online questionnaire by answering several easy questions.
Step 3
Our software will review your details for all allowances and deductions applicable to you and prepare your fully compliant tax return.
Finally…
Simply print your tax return, sign it, and mail it to the CRA.